GREEN & SOCIAL PRESCRIBING
Tackling Stress, Anxiety & Isolation?
Social Prescribing aligns with the NHS' population health approach and a drive for individualised care, putting the patient at the heart of the service.  So whether the patient's need calls for vitalising or mindful,  energising or passive,  reflective or social, we've got them covered with a mix of research based Nature & Wellbeing based activites.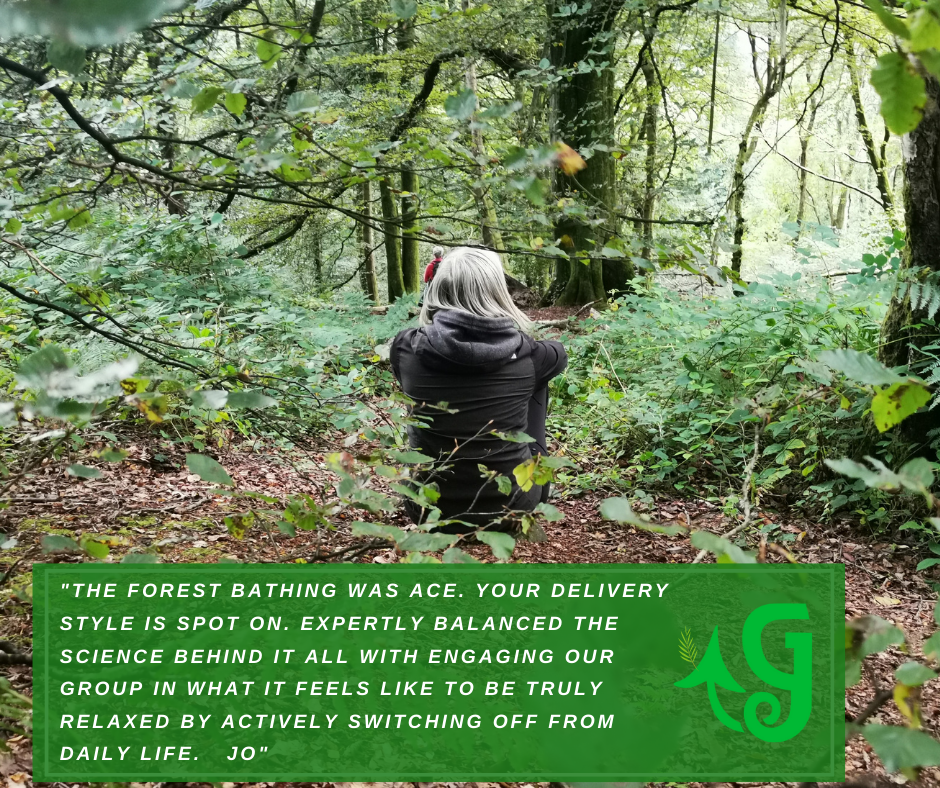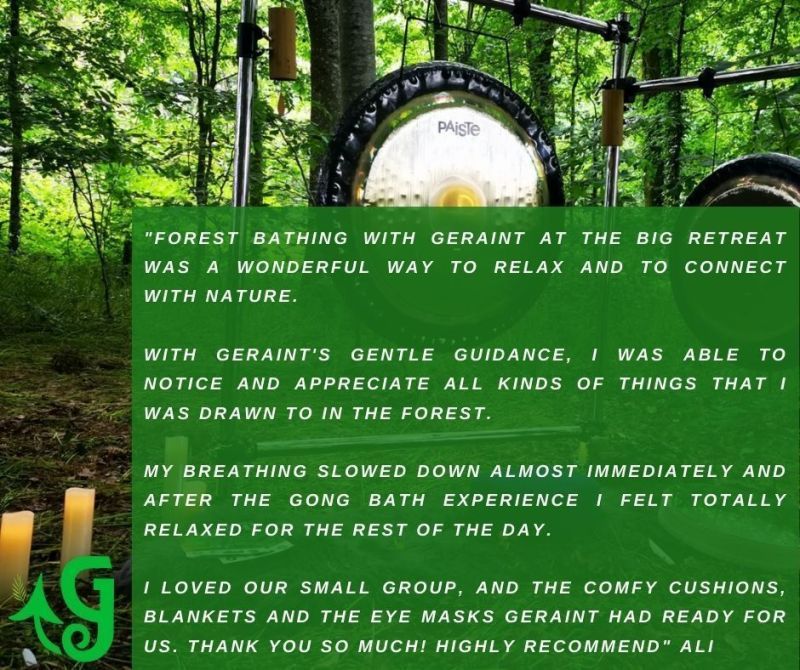 Check out this downloadable booklet for more detail
Being healthy is more than not being ill
The NHS' population health approach, through individualised care, aims to place patients at the centre of everything the service does
Social Prescribing
Non medical interventions like 'social prescribing' align with the Population Health approach by signposting patients, often via link or wellbeing coordinators, to activities or services when a person has needs that are related to socioeconomic and psychosocial issues.
The Welsh Government has committed to making social prescribing a priority in its Programme for Government.
The idea behind social prescribing is to help patients have more control over their healthcare and find ways to manage their needs in a way that suits them. These Social prescribing schemes may lead to a reduction in the use of NHS services, and many schemes are focussed on improving mental health and physical well-being.
Examples of non-medical services and activities:
Anxiety over paying bills – Debt management advice
Burnout, chronic stress or anxiety – mindfulness, or green prescriptions to spend time in nature, mindfully, like a guided practice of Forest Bathing
Obesity or depression – Physical exercise such as guided walking
Isolation and loneliness – Group activities like choir singing, mental health groups or group walking
'Social prescribing, sometimes referred to as community referral, is a means of enabling GPs, nurses and other primary care professionals to refer people to a range of local, non-clinical support. There are many different models for social prescribing, but most involve a link worker or navigator who works with people to access local sources of support' (Kings Fund; Feb 2017)
'A review of the evidence assessing the impact of social prescribing on healthcare demand and cost implications showed average reductions following referrals to social prescribing schemes of 28% in GP services, 24% in attendance at A&E and statistically significant drops in referral to hospital.' (Public Health Wales; May 2018)
Green Social Prescriptions
Research has found that exposure to nature during adulthood appears to be important for mental health. A study of 94,879 UK adults in 2021 indicated a consistent protective effect of greenness on depression risk. Whilst evidence has also been found with associations between nature exposure and improved cognitive function, brain activity, blood pressure, mental health, physical activity, and sleep.
The mindful practice of Forest Bathing is growing in popularity, supported by reserch, since it's introduction in Japan in the 1980s with demonstarated psychological and physiological health benefits, like reduced cortisol, reduced blood pressure and heart rate and a boost to our immunity with an increase in NK cells, and reports of imroved sleep.
'Get it right first time' with a mix of activities to suit a range of patient needs:
Find out how the G Nature & Wellbeing can support the aims of Green & Social Prescribing through a mix of research based activites.
Whether the patient's need calls for vitalising or mindful, energising or passive, reflective or social, we've got them covered…with Forest Bathing, Gong Sound Baths, Group Singing or Group Walking
G Nature & Wellbeing would welcome connection with Social Prescribing leads, Commuity Connectors, Link or Wellbeing Coordinators, GP cluster leads, Social prescribing committee members, or government funded third sector CICs, charities or organisations to explore collaboration opportunities
Contact us at info@gnaw.wales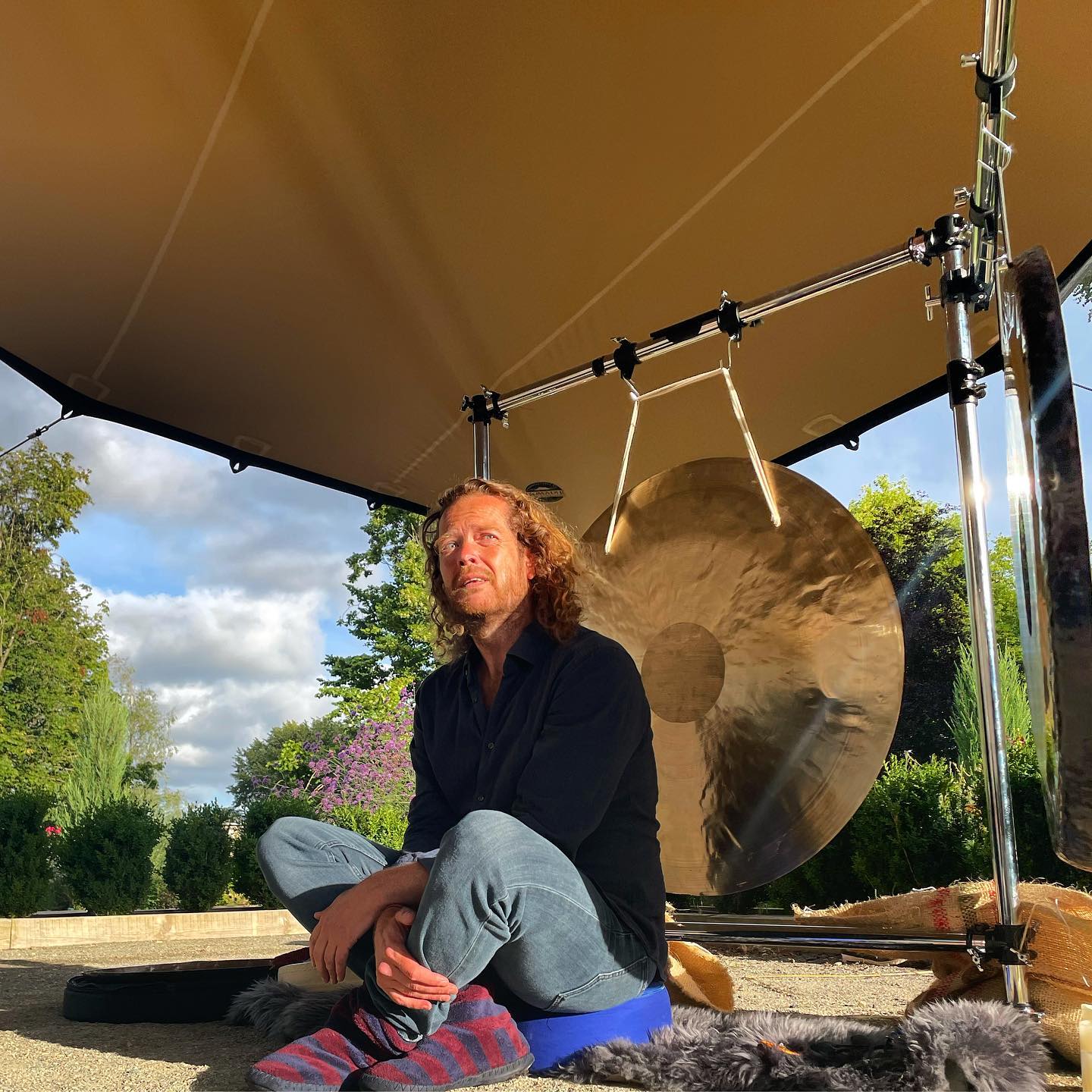 Forest Bathing Testimonial
"I attended a forest bathing and gong bath session with Geraint recently whilst on a wellbeing retreat. It was my first time experiencing this and I didn't know what to expect.
Geraint gave a really insightful and evidence-based talk on the benefits of being in nature and the impact that it can have on people's health and wellbeing.
The forest bathing and gong bath session was really relaxing and helped me to unwind and just forget about time and really be in that moment. I felt calm, relaxed, refreshed and really surprised at the positive effect that it had on me.
I struggle to fully relax on a daily basis due to having ADHD which causes my mind to race a lot. Geraint's forest bathing session allowed me to start to feel free from intrusive thoughts and distractions. My mind began to feel settled and my body really relaxed.
Geraint is really knowledgeable about what he does and is really calming, welcoming and passionate about helping others through natural means. I am really grateful for his support and shared knowledge. He has extensively researched the biological, psychological and social benefits of forest bathing and provides a safe, supportive, understanding and reflective environment for all.
I will definitely be returning again and would highly recommend him. You begin to take more notice of everything around you and begin to appreciate the connection between yourself, nature, and your wellbeing whilst receiving positive guidance and reflection with Geraint's expertise."
Katrina, ADHD Nurse (June 2022)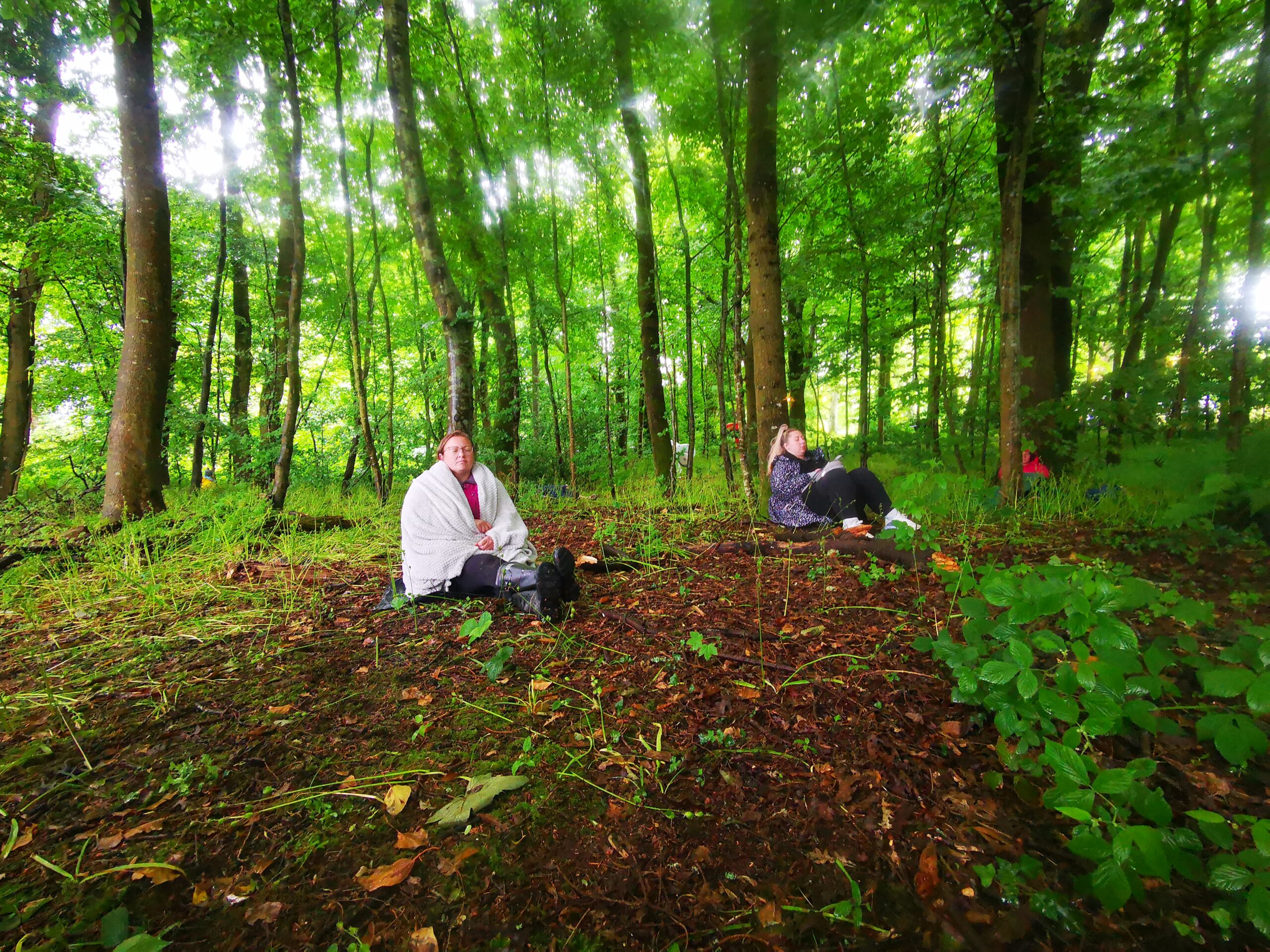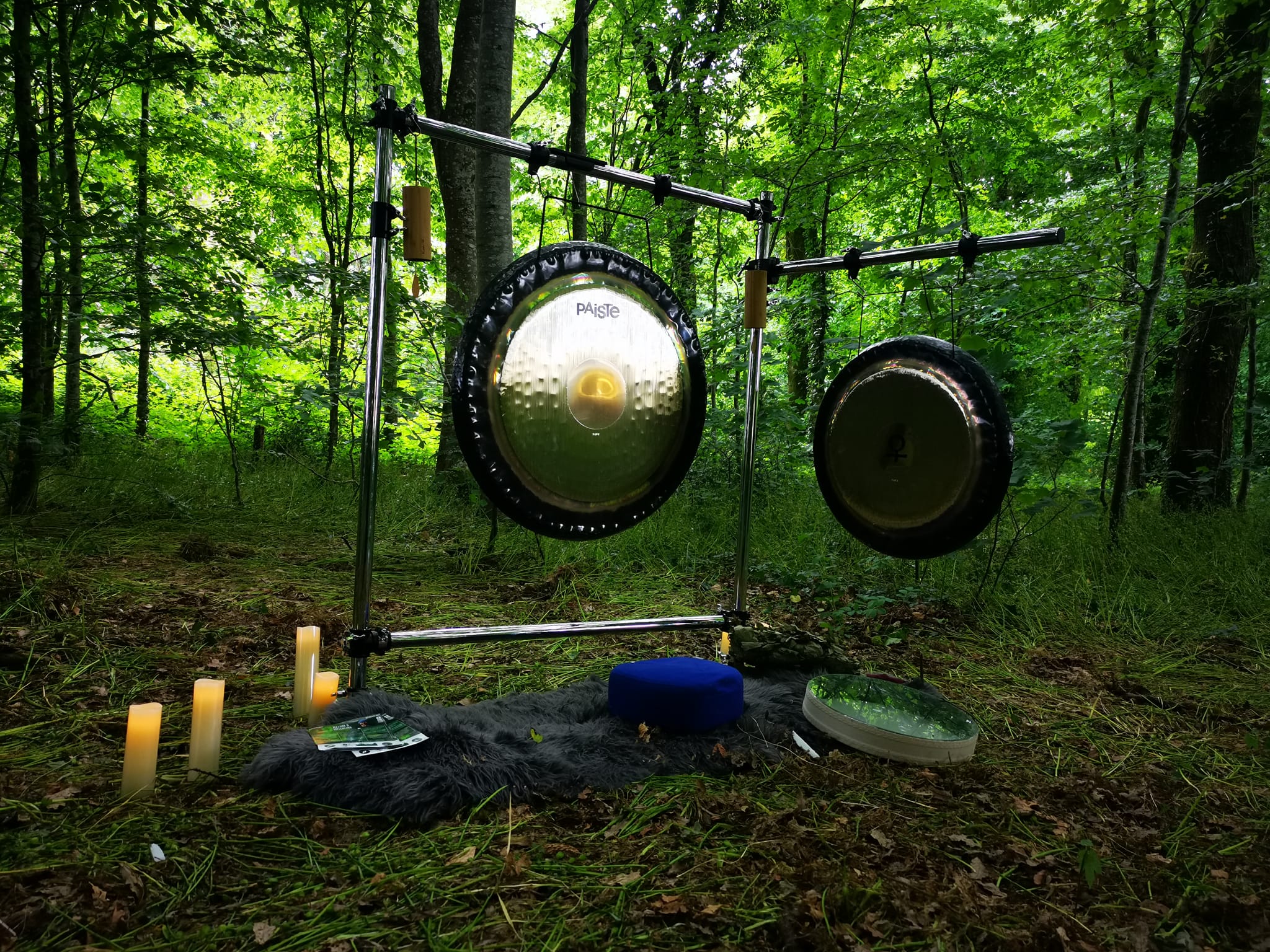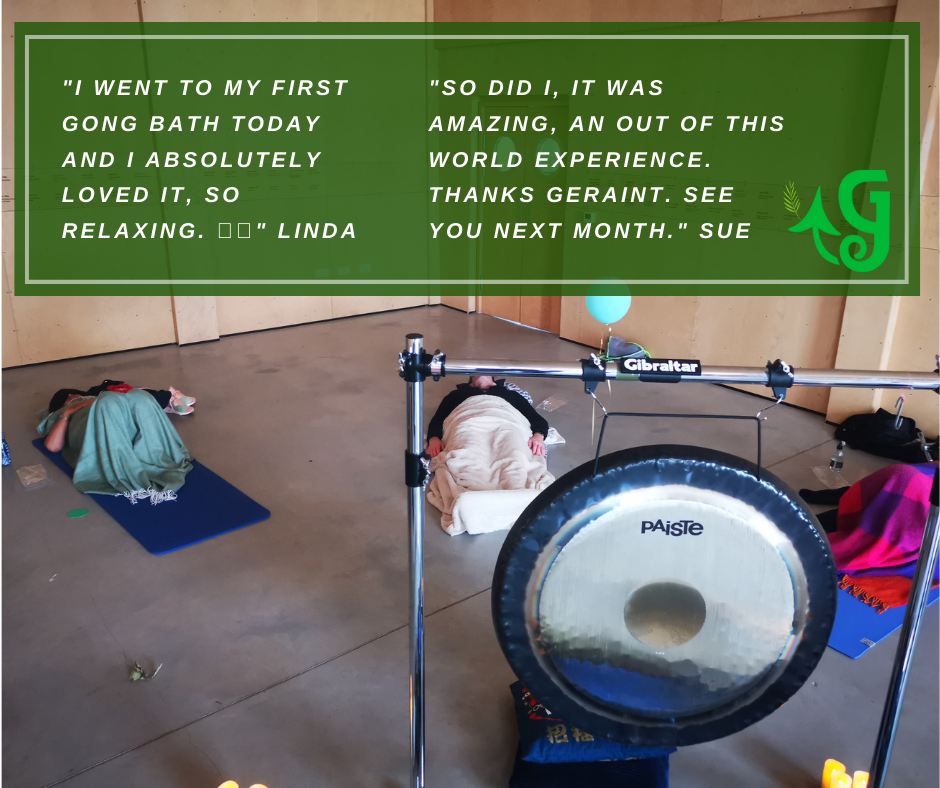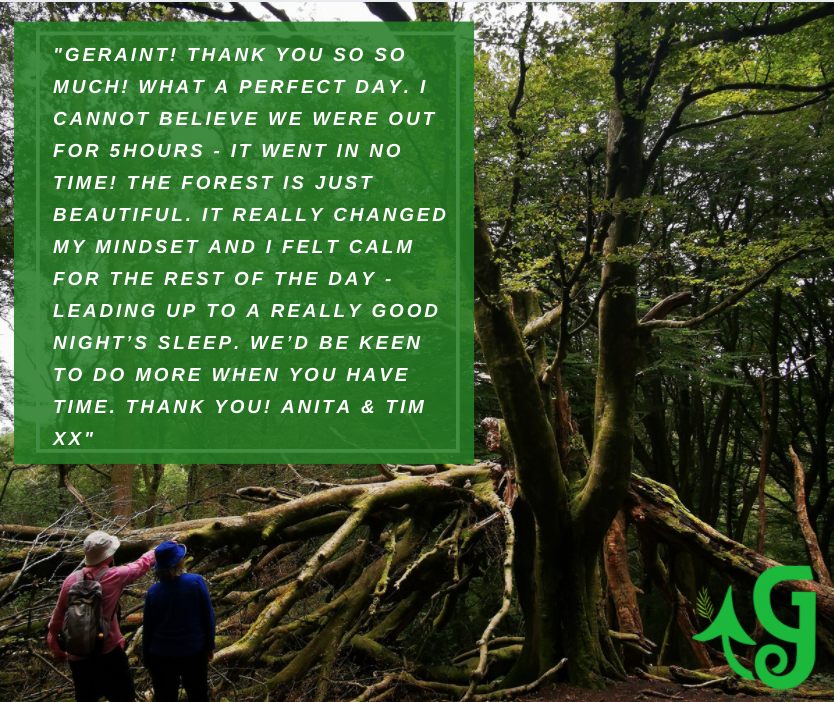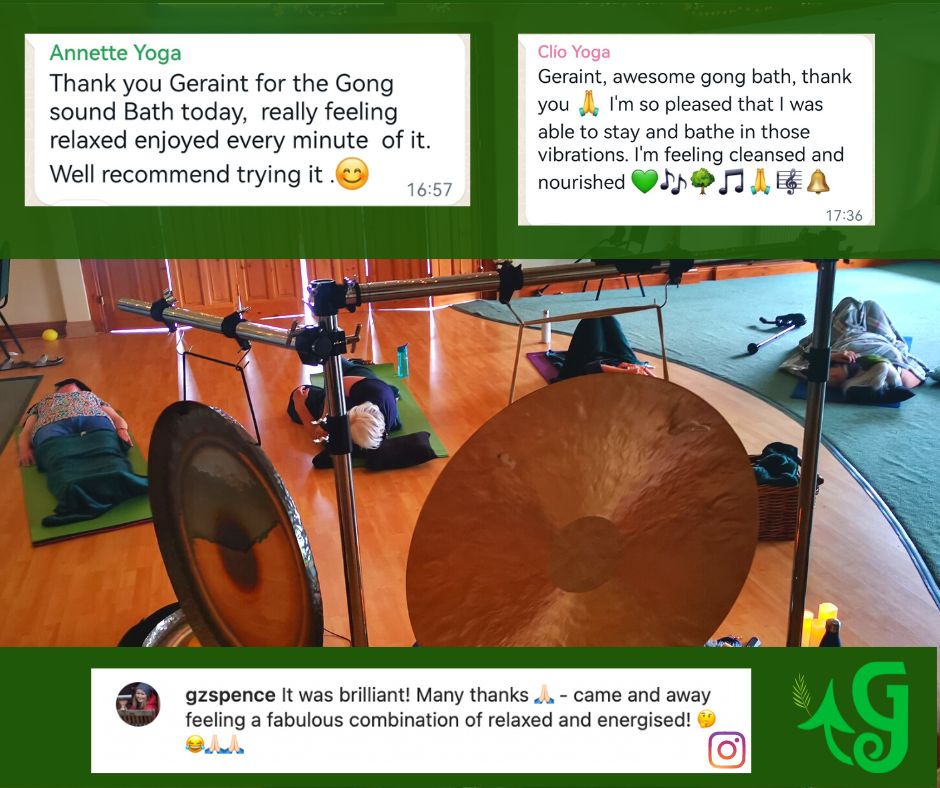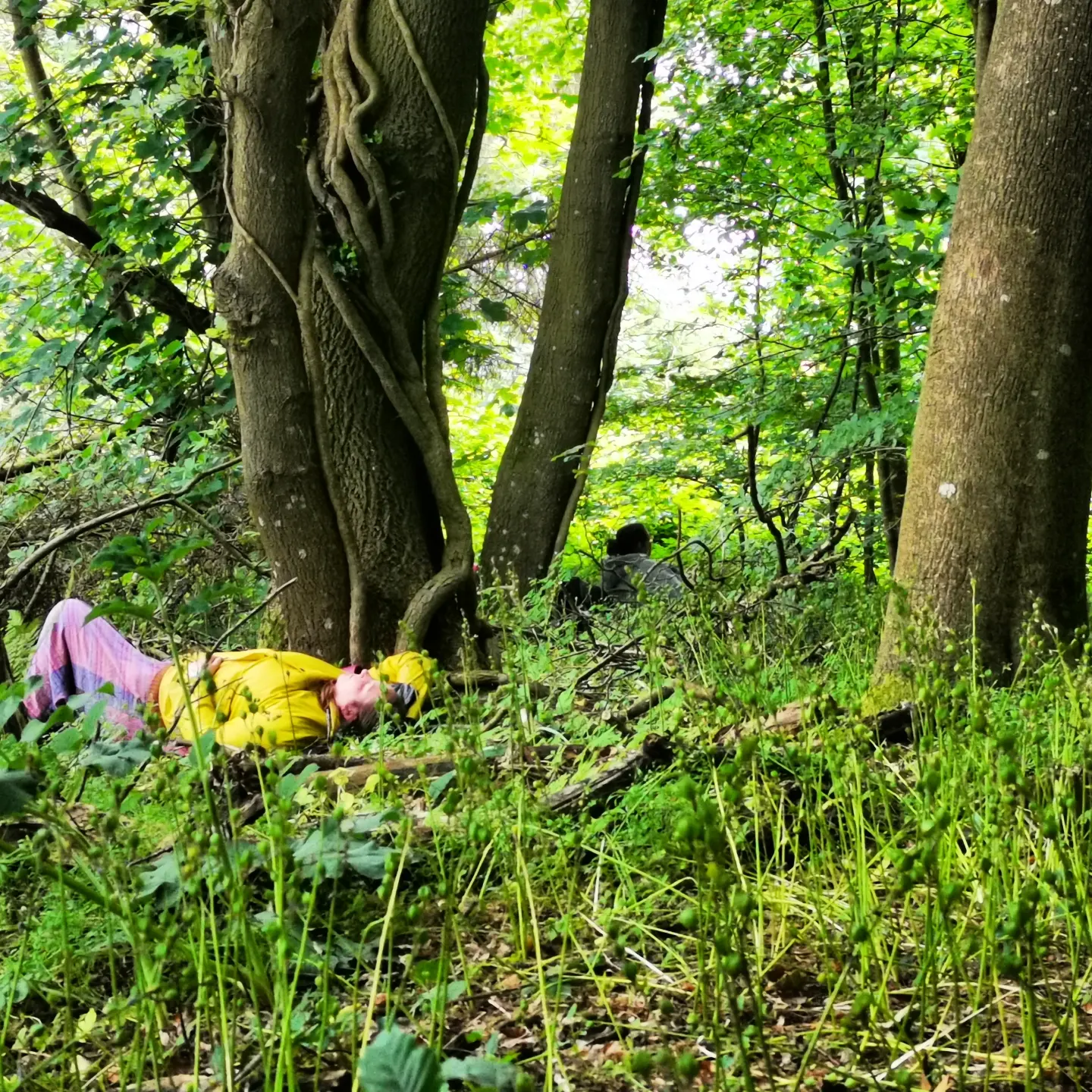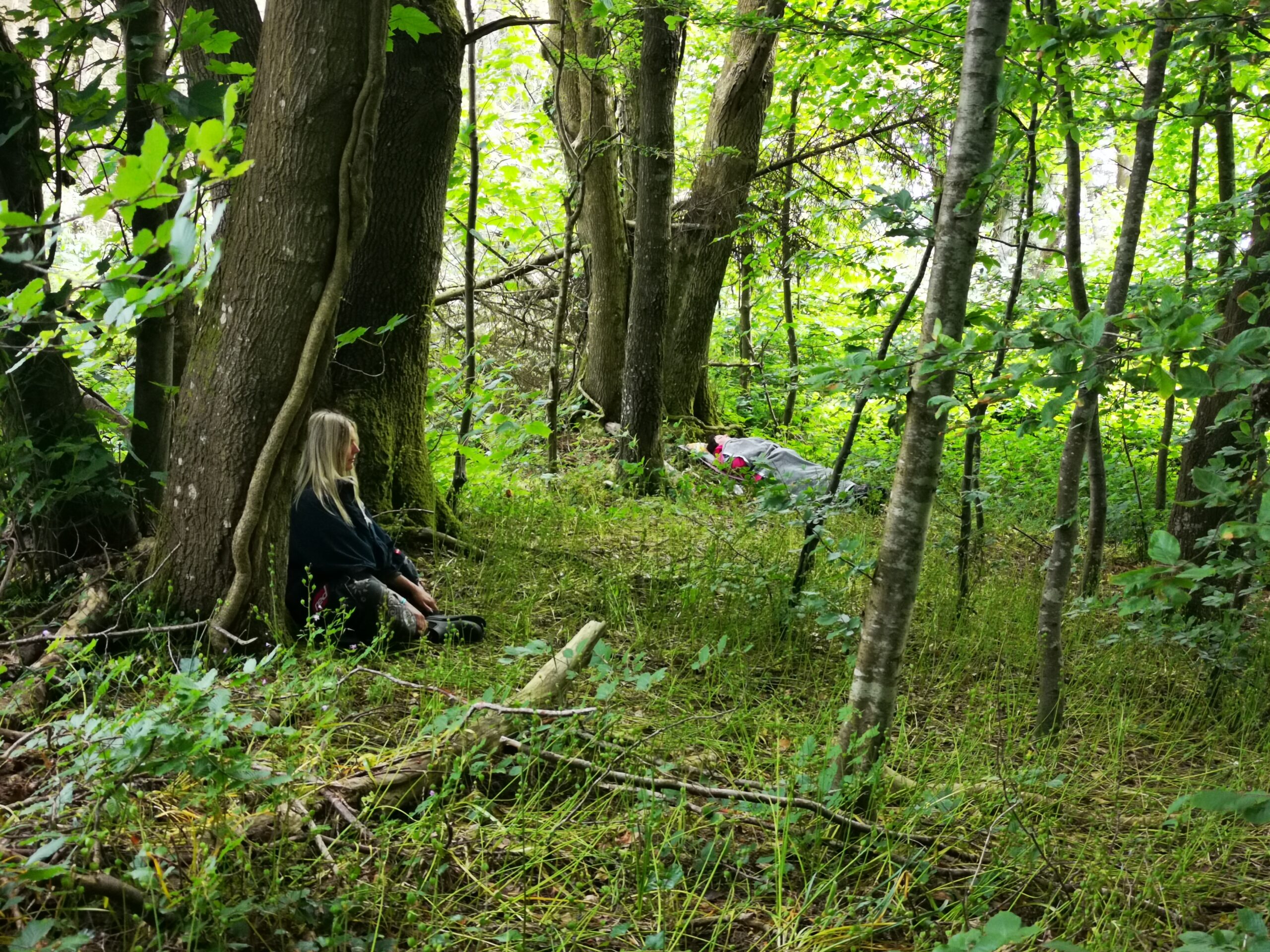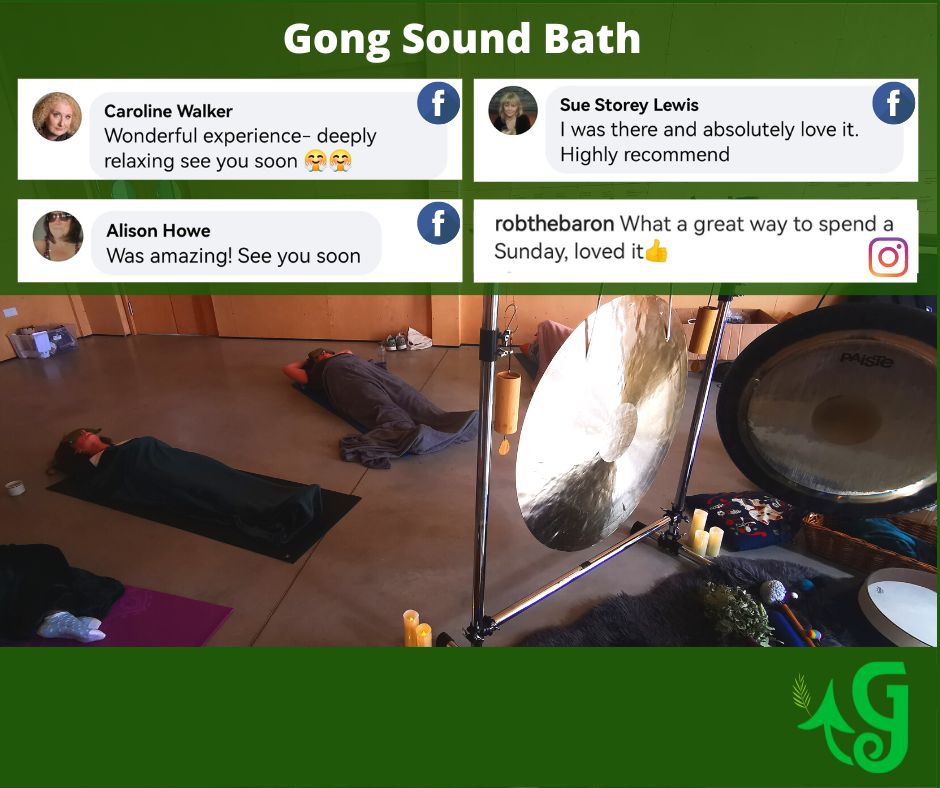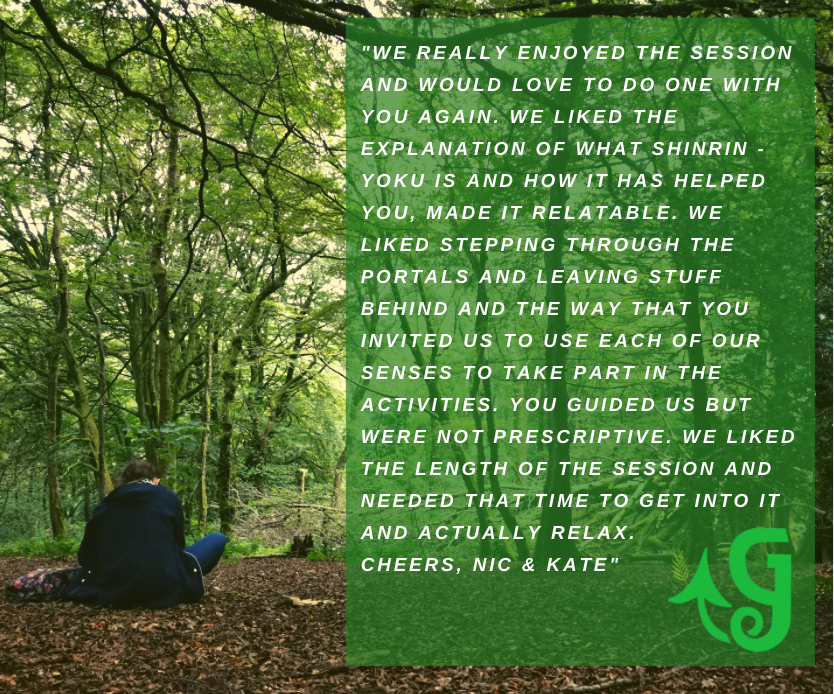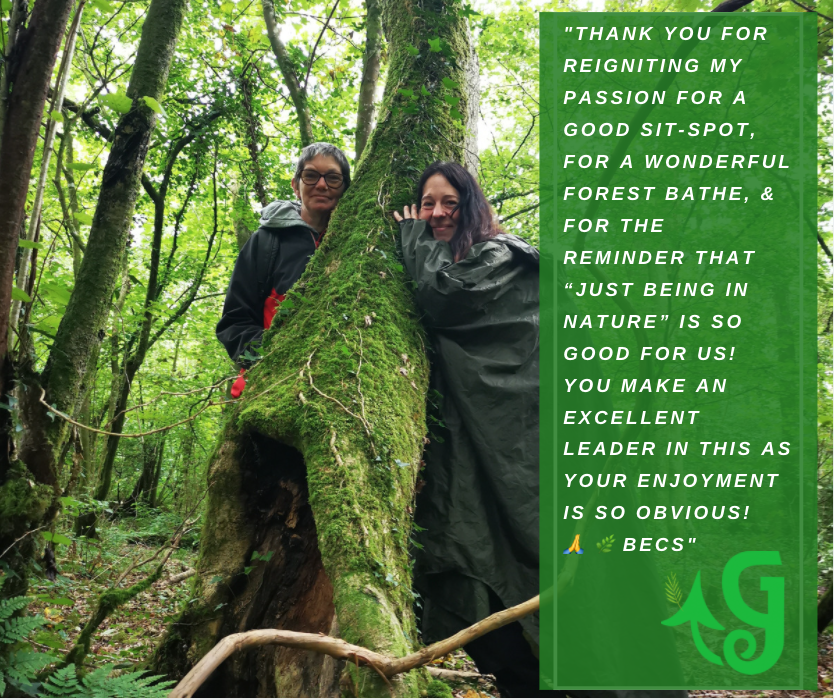 Public Events Booking Pages on Eventbrite