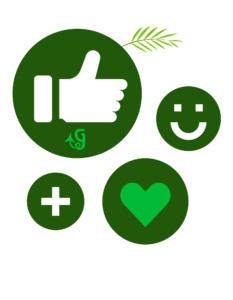 Employee Engagement
Have results of your employee enagement survey flagged risk of stress, anxiety and burnout in the workplace?
Have insights from your employee engagement survey prompted you to take action?
Hybrid teams and remote working have become the norm for many organisations, so it is ever important to engage employees and look out for their health and wellbeing, whilst optimising productivity and facilitating trust and team cohesion. 
Employee engagement is more than a tick-box exercise that has to get done by year end. It should be an ongoing process that is nurtured, evolving and involves your staff, with their wellbeing at the forefront.
G Nature & Wellbeing Credits (GNAWCs) For Employee Wellbeing Scheme:
Whilst each of our activities would make for a great shared team experience, as with the NHS' drive for Population health and Individualised Care, one size doesn't fit all.
Ask us about securing a set of G Nature & Wellbeing Credits for Employee Wellbeing (GNAWCs) so that your individual employees can select where, when and what they spend their GNAWCs on.
Be that at our Public Events or at designated events that we work into your staff wellfare calender.
Not a decision maker? Why not pass this on on to your line manager, director, CEO, OH lead, HR dept, MD, social committee, wellbeing lead, after all you are an integral influencer as your engagement and wellbeing is at the heart of the organisation.